Tourism in Saint-Guilhem-le-Désert
Discover Saint-Guilhem-le-Désert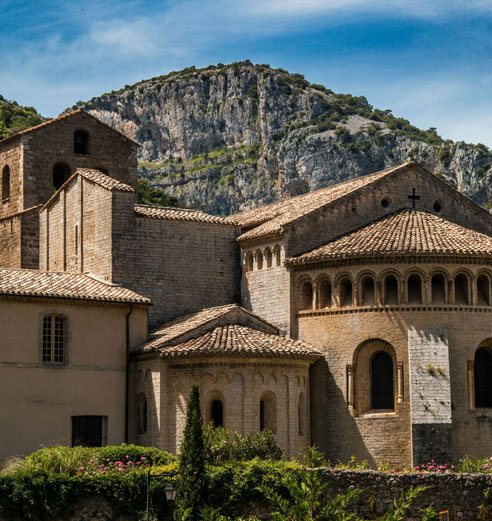 Listed as one of the "Most Beautiful Villages of France", Saint-Guilhem-le-Désert is located in the north of the Hérault.
Built in the Middle Ages, it has retained its medieval look and has only 250 inhabitants. Its picturesque character and its location in an exceptional natural setting give it all its charm.
It is the perfect resort for a family visit during the holidays. In the summer, its abbey and the Penitents' chapel host concerts that adults and children alike will enjoy.
It is also the ideal place to make nature hikes during your stay in camping in the Hérault.
History of Saint-Guilhem-le-Désert
At the foot of the river of Verdus, not far from the Infernet cirque and the Pont du Diable in the Hérault, the village of Saint-Guilhem-le-Désert nestles in a mountainous landscape. At the beginning of the 9th century, Saint-Guillaume founded the abbey of Gellone on a deserted territory.
After his death in 812 and his canonization, the building became the abbey of Saint-Guilhem. Inside is the relic of the Holy Cross on which Jesus Christ is said to have been crucified.
The abbey of Saint-Guilhem became a stage on the pilgrimage to Santiago de Compostela and a village was established. During the French Revolution, it was temporarily called "Verdus-le-Désert".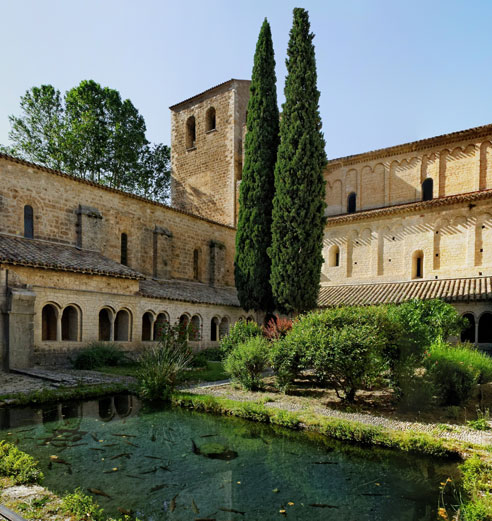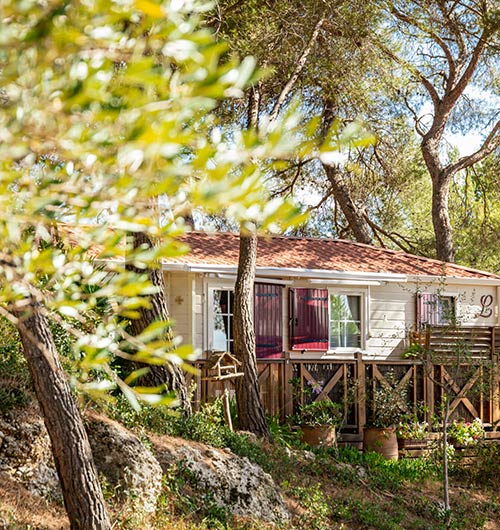 Campsite near Saint-Guilhem-le-Désert
To take the time to visit Saint-Guilhem-le-Désert, consider La Pinède campsite, 47 km away. Put your bags down in a pleasant mobile home, on a pitch synonymous with a haven of peace. Perfect for relaxing with your family.
Your camping site near Saint-Guilhem-le-Désert and Pézenas offers you a calm and peaceful holiday, with exceptional services. Between a swimming session at the pool of your open-air hotel and a dinner at the friendly restaurant to the rhythm of the music, enjoy a fully equipped 4-star accommodation with terrace.
Don't wait any longer to book your accommodation at La Pinède campsite and take the opportunity to discover Sète and its beautiful sandy beach but also Marseillan as well as the unmissable city of Montpellier.
Discover the surroundings of Saint-Guilhem-le-Desert