Restaurant in Castelnau-de-Guers
Restaurant near Pézenas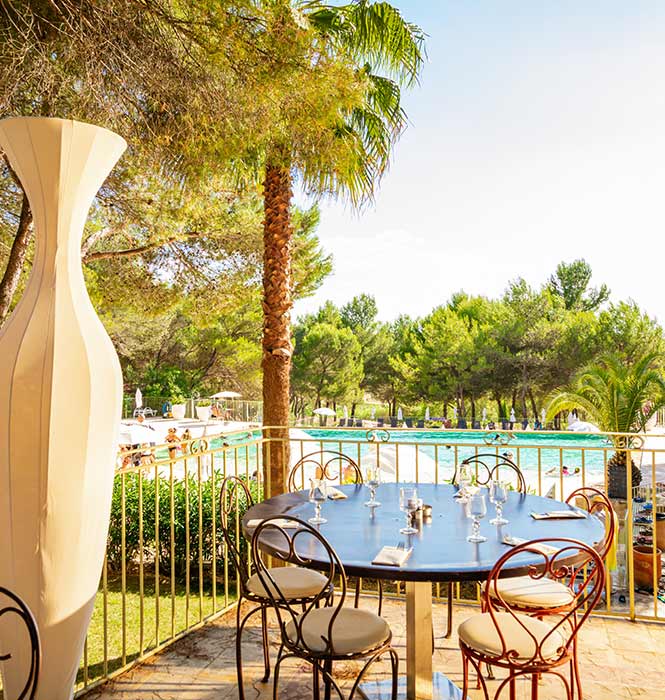 The restaurant l'Orangerie is open to the public and offers you Mediterranean cuisine.
Come and discover our lovely market cuisine presented on the slate, a dish of the day, fresh produce, conviviality and good Languedoc wines. The pizzas can be eaten in or taken away.
At the restaurant counter, the bakery offers fresh bread, pastries and full breakfasts. It is always best to order the day before.
Every Thursday and/or Tuesday (in July and August), a themed evening is organised with wine tasting and small concerts on the terrace.
Come and enjoy the benches and relax with an ice cream or a refreshing drink.
Catering in Hérault
The camping in Castelnau-de-Guers has a restaurant overlooking the swimming pools that can accommodate the campsite's clientele or those from outside. It is open from April to September and will organise, depending on the season, theme evenings (paella, moules frites, …) and some musical evenings.
The cuisine is Mediterranean and the dishes change regularly. The chef can prepare tapas for you over a drink or two in the lounge terrace. Dish of the day on the spot or to take away with pizzas or even roasted chicken.
The restaurant offers the service of bread and pastries to order.
A TV lounge is available for watching sports events.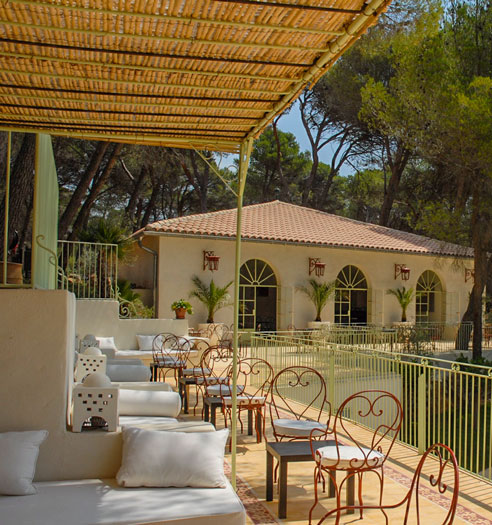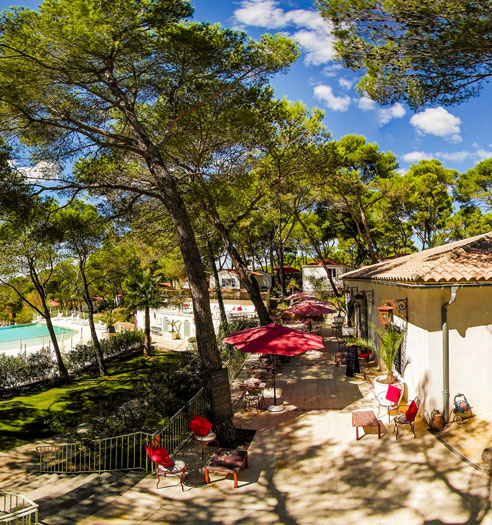 Restaurant info near Pézenas
Opening 2022: from the 1st april until the 17th of september.
Léo and his team are happy to welcome you with for the 2022 season. Here are the new opening hours of the restaurant:
Open 7 days a week on July an August :
from 8:30am to 10:30pm
Tuesday: musical or themed evening
Thursday: musical or themed evening
Open 7 days a week in September :
from 7.30pm to 10.30pm
bread and pastries to be ordered the day before for the day after at the reception.
More info on the restaurant's facebook site, follow the news!
Discover the swimming pool, the services and the accommodation of the campsite